DON'T LET ANYONE LOOK DOWN ON YOU BECAUSE YOU ARE YOUNG, BUT SET AN EXAMPLE FOR THE BELIEVERS IN SPEECH, IN CONDUCT, IN LOVE, IN FAITH AND IN PURITY
1 TIMOTHY 4:12
We welcome all students in grades 6-12. Our ministry strives to help youth grow in maturity and to make God's love evident in all we say and do, by joining together to hear, study, apply and share God's Word. Our groups are designed to be a safe space for students to explore our faith and relationship with Jesus Christ while also exploring the unique person that God has created each one to be.
———————————-
Click
here
for our registration form.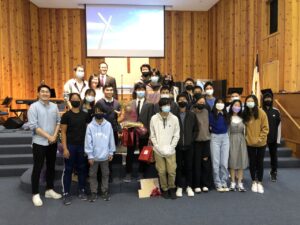 YTH (You To Him)
Time
: Friday PM, 7:45pm-9:45pm
We are a gathering of students, choosing to walk the road that leads to Christ…and we are choosing to walk it together! We are moving forward from a point of indecisiveness and uncertainty to fully living out a life of purpose and focus in Christ. We are no longer running aimlessly. We know our mission, and that is to share the gospel of God's love and grace — wherever we are, wherever we go, whatever we say and whatever we do.
————————————————————————-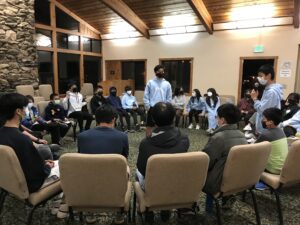 Sunday School
Time
: Sunday AM, 9:30am-10:45am
Sunday school is where we continue to build upon the foundations of our faith through Bible study lessons and discussions.
————————————————————————-